Mercury Rev (Yerself is Steam) - Urban Artifact (Spyglass)
Beer type:

Fruited Berliner Weisse
Yerself is Steam
Erupting in swirling and ensorcelling sonics, the soundscapes of Mercury Rev's debut album Yerself is Steam come perhaps as close as something can be to a musical body odor. Pungent, ripe, and hallucinogenic, with a palette so captivating it seems to transcend beyond sound sense. While pumping with an acidic and hormonal horniness, the album shreds and excels in sheets of face-melting sound – on its hypnotic and cathartic opener 'Chasing a Bee' seemingly stacking multiple musical landscapes on top of one another, resulting in dignified chaos that howls like a feverish explosion past jeanflies, colorful and vicious and sad and weird, and the start of one of the best albums of the 1990s.
Mercury Rev
While Mercury Rev eventually – following the departure of vocalist David Baker after 1993's Boces – found their stride within a more commercial (and far less exciting) sound, their early records are furious, joyously strange, and altogether experimental applications of the sort of sonic adventurousness initially proposed by My Bloody Valentine's watershed Loveless. Taking the swirling shoegaze guitar concept from a morose and blissful melancholy into that of a manic, paranoia-fueled, and raucously ominous territory, Mercury Rev's debut album still sounds unlike anything else, even some thirty years on. That's a feat that can't be said except for a handful of records.
Spyglass
by Urban Artifact
Within its unassuming orange pour lies a jolt of flavor Spyglass hits upfront with a tart lemon-lime jab. This lemon & lime golden sour ale is both tart and refreshing.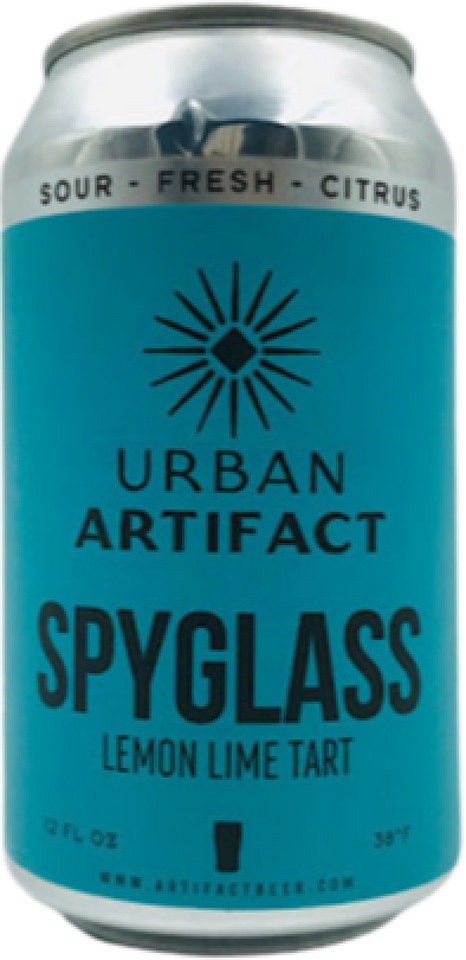 unfettered creativity and audacious spirit
And it's a testament to the initial unfettered creativity and audacious spirit of the band, who created powerfully dense and vibrant arrangements, like on the aforementioned opening cut, the menacing trance of the violent 'Very Sleepy Rivers', and the transcendently limerent 'Car Wash Hair', a song with a stunning lyric that is as romantic as it is gag-inducing.
For a pairing, we suggest something that can match the acidic mischief of such a wild selection. Urban Artifact's Spyglass certainly promises acidity – even mentioning its 3.5 pH status on the label. Within its unassuming orange pour lies a jolt of flavor: Spyglass hits upfront with a tart lemon-lime jab. Urban Artifact specialize in tart and wild ales, brews that boast of their heavily fruited focus. If Spyglass is any indication, they know how to get us where it stings – in the best way possible, that is. Sharp, sour and electrifying.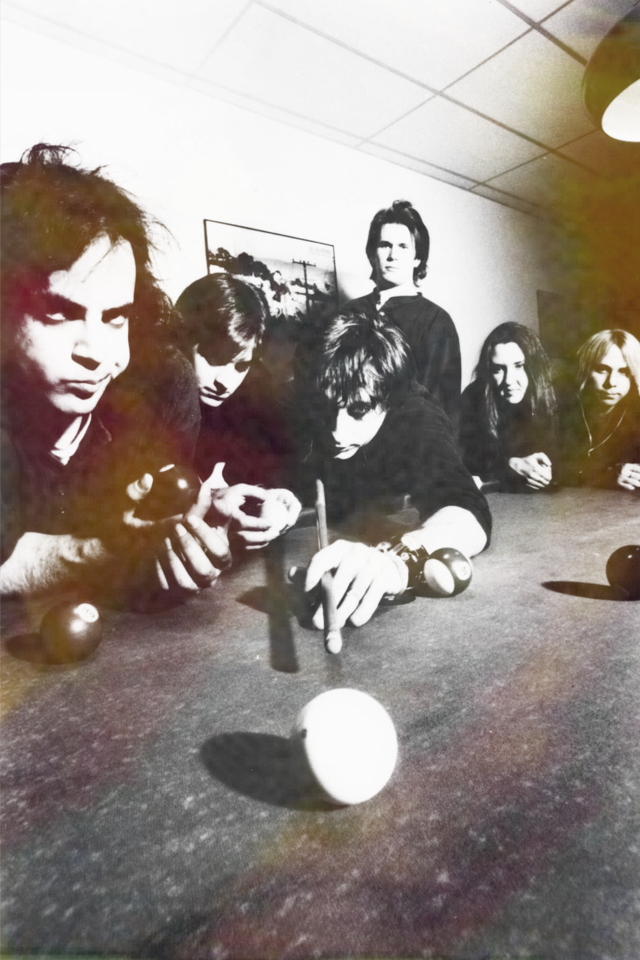 Next Pairing