Jeff Rosenstock (NO DREAM) - Springdale Beer Co. (Tell Yourself It's Fine)
Music genre:

Alternative / Indie
NO DREAM
The way this hellscape of a planet is going, nothing feels more appropriate than to scream at the top of your fucking lungs the anxiety of the next day's shitstorm. On Jeff Rosenstock's 2020 release, NO DREAM, we are, once again, welcoming the punk rocker's exciting, anxious, ferocious, and poignant music. With each release, Rosenstock's own writing style twists together real-world problems with personal matters that many listeners can latch onto. NO DREAM feels like something that wants to give in to the hellscape but wants to do so while having a madhouse of a party beforehand. 
Jeff Rosenstock
The opening duo of, "NO TIME," and, "Nikes," hammer themselves out of speakers with high-octane energy with Rosenstock's reflective writing. "Looking down the barrel of a shitty future, throwing back whatever we can to avoid the dread of what's been said but there's just no escaping it," captures a feeling he and so many others are feeling. Yet he does so with an excellent ensemble to help blast it home.
Tell Yourself It's Fine
by Springdale Beer Co.
A delightfully hazy beer, stick it in your pocket and chase that weird feeling where it takes you. Maybe trade it for coffee or some weird chips, Jeff wasn't specific on that part. Listen to Jeff Rosenstock if you like and check out a ton of free music on his donation-based label Quote Unquote Records. A portion of the proceeds from this beer goes to the Greater Boston Food Bank.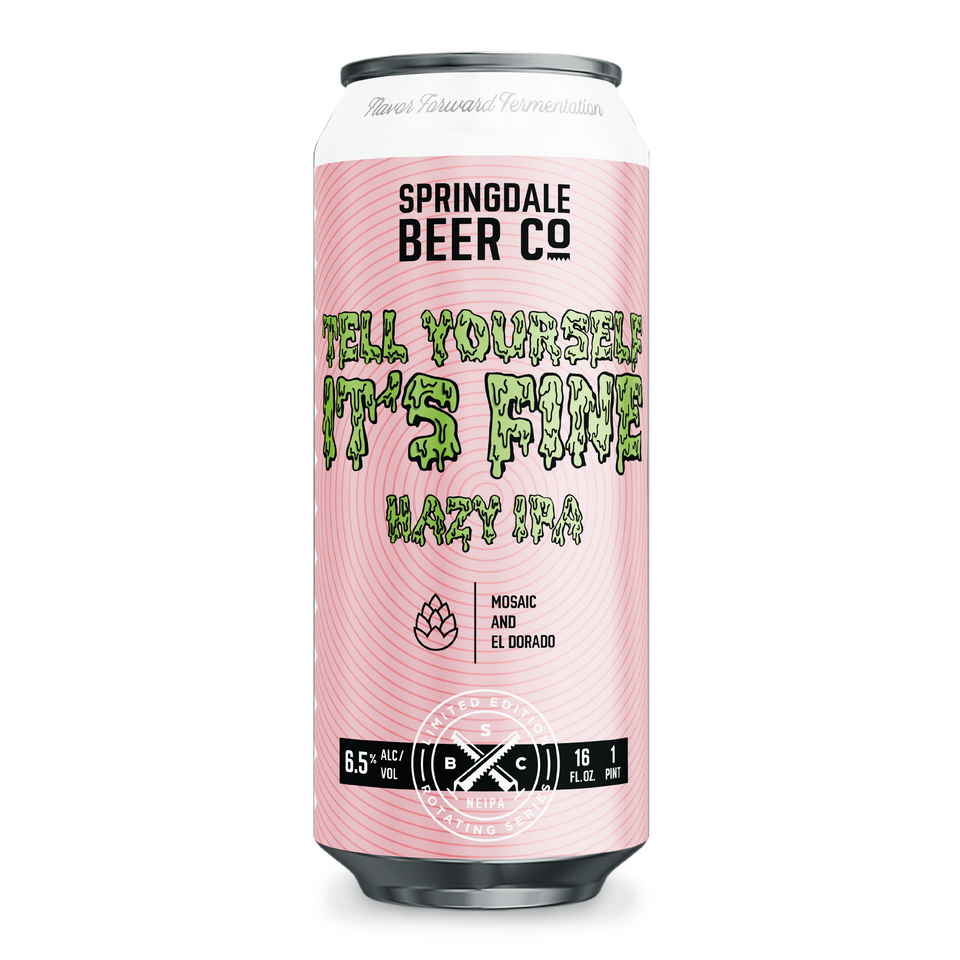 The hyperactive production
The hyperactive production from everyone leads to outstanding moments of surprise (the transitions in "Old Crap," from acoustic to deafening sounds of emotion), humor ("***BNB," narrative), and calmness ("Ohio Turnpike" see-saw's itself between intense rock to somber reflection). There are production feels present here that definitely carry over from other releases, such as the echoing vocals evoking the jeers of many or the drone some ambient/guitar performance (ex. "State Line," and "Ohio Turnpike). This musical consistency makes it easy to hop into any release of his as his discography connects themselves to each other in a variety of ways. NO DREAM's release delivers on Rosenstock and company's commitment to insanely energetic, anxious music. 
As with previous albums, NO DREAM is, perhaps, my favorite of Rosenstock's writing. The running themes of self-deprecation, real-world honesty and so much more has each relisten rewarding. I've picked up on little details each time. It doesn't matter if it's my first time listening to the record or my hundredth (I'm well past that, I think), I am hooked to many lines and feelings he puts forth. "Leave It in The Sun," almost embraces the feeling of disappointment with the backdrop of amped-up guitars and incredible drums, making it one of the more cathartic moments in the album. Though much of the release is a cathartic escape from many problems and issues, I admire Rosenstock's commitment to giving incredible punk arrangements with important lyrics to hold it all up. To prevent me from slipping into a deep dive into each track, I will end it by saying, "Ohio Turnpike," is a powerful and important song to me, as the lyrics hold much to my heart. 
I may have said that we are in a hellscape (and we are), but that does not mean there aren't incredible people working tirelessly to make this world a better place. Springdale Beer Company, located in Framingham, MA, puts out excellent brews each year ranging from delicious barreled ales to thirst-quenching sours. They teamed up with Rosenstock and the Greater Boston Food Bank to create "Tell Yourself It's Fine," a great Hazy IPA to carry you through the blistering highs and lows of the day. At the end of the day, you cannot beat sitting back in your favorite seat at home, throwing on some music, and cracking open a rewarding beer. The mosaic and el dorado hops develop a bold, rich body with a somewhat fruity aroma. Its seductive presentation carries its flavor straight to your palette, offering plenty of hoppy and tropical notes to ease it down your throat. The light sediment aftertaste clings itself much like Rosenstock's music, letting you savor the beer's delicious offering. Again, the Greater Boston Food Bank benefits from this beer, as a portion of the proceeds from this beer goes to them. If you can find this in your local store or you live near the brewery, we encourage you to grab a couple of packs. If it's not near you, we encourage you to do your part in your local community however you see fit. Stay well.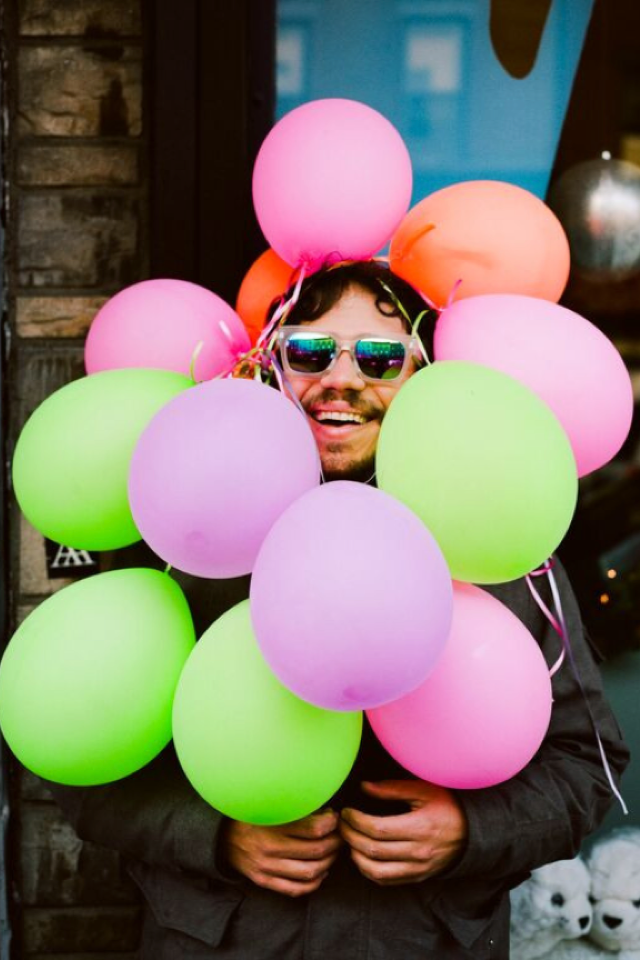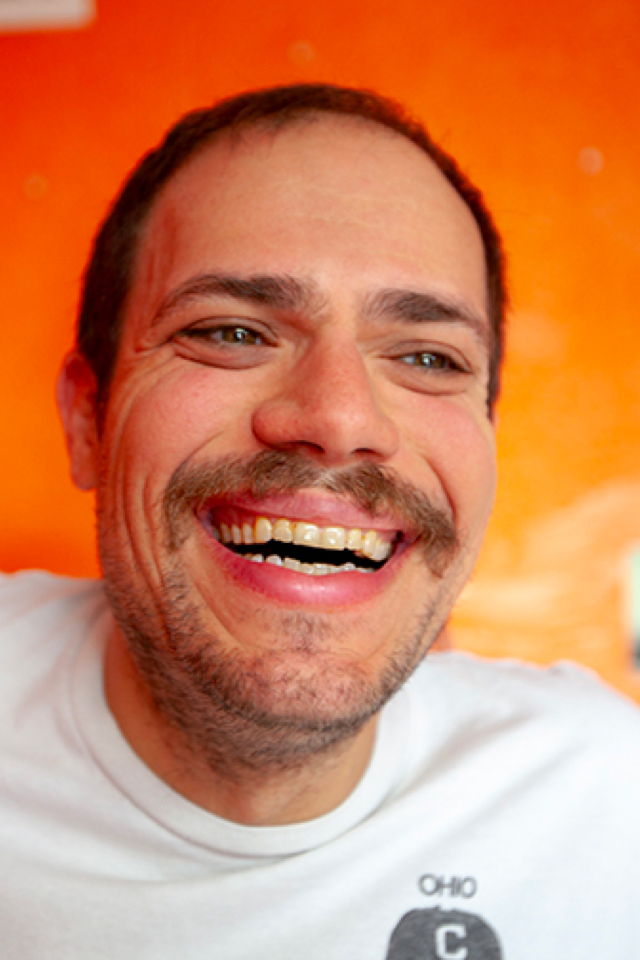 Next Pairing