BadBadNotGood (IV) - Bellwoods Brewery (Jelly King)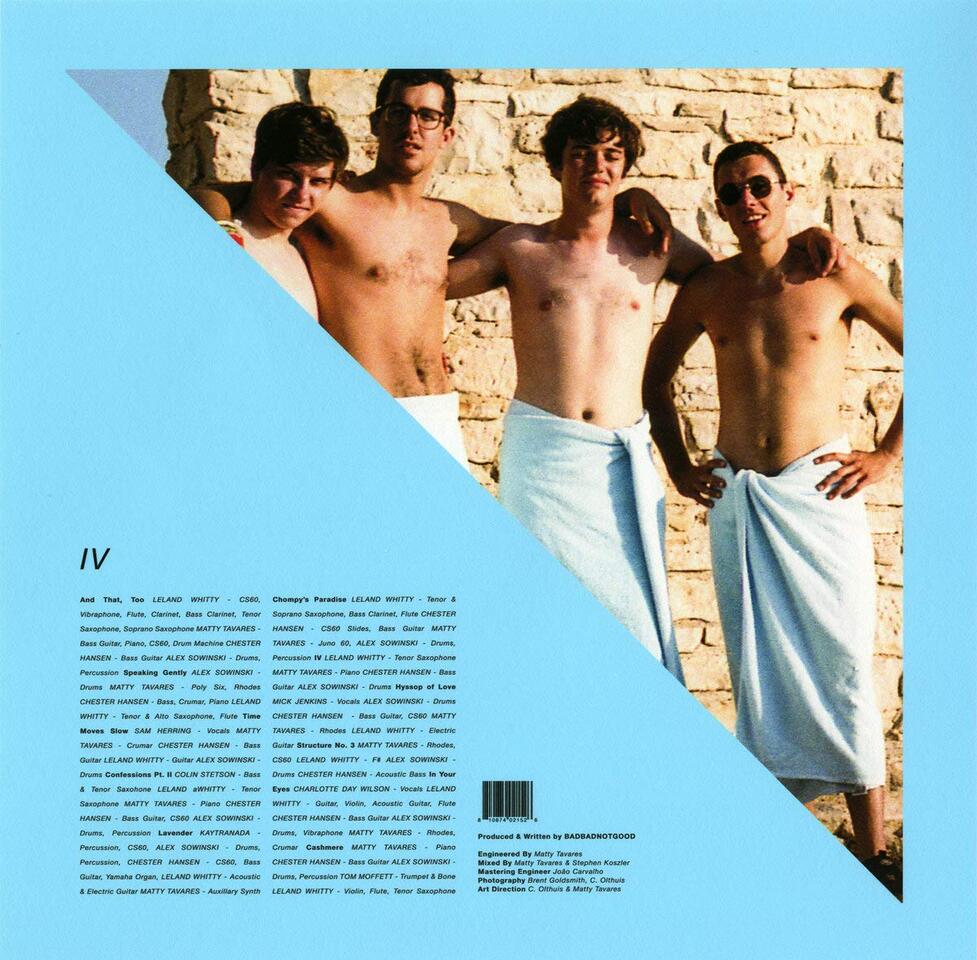 IV
IV is the fourth studio album from Canadian jazz instrumental hip hop band BadBadNotGood. The album features an amazing arsenal of collaborations such as Future Islands frontman Sam Herring, saxophonist Colin Stetson, Haitian-Canadian musician Kaytranada, American hip hop artist Mick Jenkins, and Canadian singer-songwriter Charlotte Day Wilson. This diverse range of collaborators shows how flexible and relaxed BBNG has become as a band compared to their other works. 
BadBadNotGood
The quartet BADBADNOTGOOD delivers a smooth yet moody lounge vibe on their latest album IV. The band has reined in their jam-band like tendencies for a more collaborative mellow dark jazz tone oozing with effervescence.
Jelly King
by Bellwoods Brewery
An every day, juicy, drinkable sour with punchy hop aromatics and fruity foundational flavors. Low bitterness, light body, and pale yellow in color, with notes of fuzzy peach, tangerine, and cedar. Rather than choosing between sour or hoppy, Bellwoods decided to create a beer that would be both at the same time.
Showcasing the aromatic benefits of a generous dry hop (Citra, Amarillo, and Cascade), harnessing the pleasing acidity of lactic acid-producing bacteria (we use a house blend), and coming to a bottle near you without a pesky 2-year slumber in oak, Jelly King is the fermented embodiment of having your cake and eating it too.

BadBadVeryGood
BadBadNotGood makes expansive music that rides the line between 70's soul-jazz, alternative hip-hop, and experimental electronica. The band's eclectic mix of styles blends seamlessly together. On the song "IV", the band balances snappy staccato percussion with dark Moody lounge jazz saxophone. The song twists and turns as it progresses and decrescendos into smooth jazz. BBNG leads us into the next track "Hyssop of Love" where the listener is greeted with mellow droning and Mick Jenkins' deep voice creating an unexpected cloudy landscape of sound. BadBadNotGood is able to create eerie somber soundscapes that build and warm-up as you continue deeper into each song. The folks at Bellwoods Brewery have captured this same feeling through taste rather than sound in their beer Jelly King.
This juicy, drinkable sour hits the palette with punchy hop aromatics and fruity foundational flavors, your taste buds are greeted with that familiar sour pucker flavor and mild hop bite, immediately following up fuzzy effervescence of peach, tangerine, and cedar. In general sour beers are not for the faint-hearted and neither is jazz, both are acquired tastes; Through the introduction of other influences, both BadBadNotGood and Bellwoods Brewery have been successful in taking what are "acquired tastes" in both jazz and sour beer and have turned them into something perfect for newcomers to the genre and style. By showcasing the aromatic benefits of a generous dry hop Bellwoods has shortened the gap between sour beers and IPA's; by introducing generous amounts of hip-hop, soul, and electronic music BadBadNotGood has broadened their audience attracting collaborators such as Kendrick Lamar and Ghostface Killah. Both BBNG and Bellwoods are celebrating and innovating within their fields to create something unique for the people.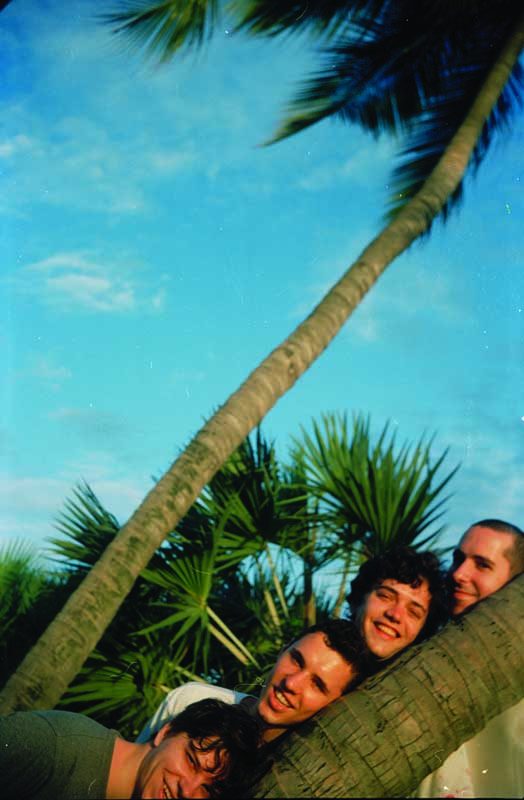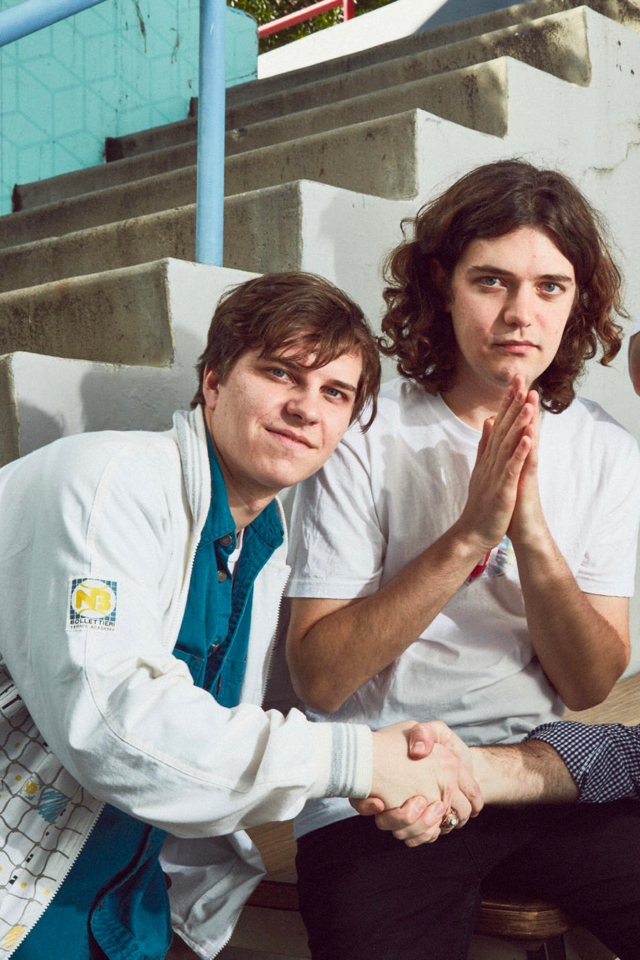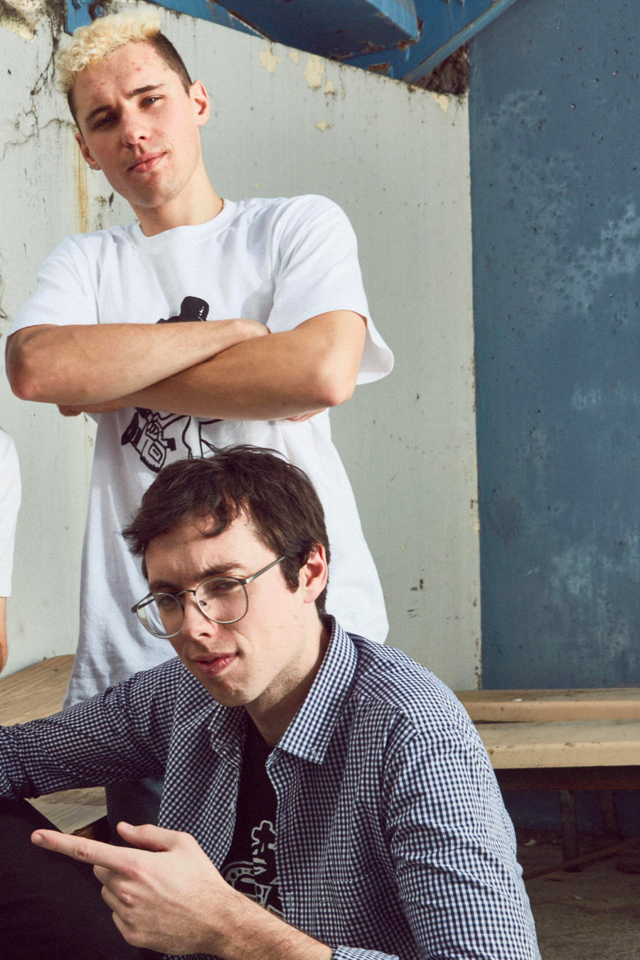 Next Pairing