Michal Turtle (Music from the Living Room) - SingleCut Beersmiths (RLN DWN HWY 41)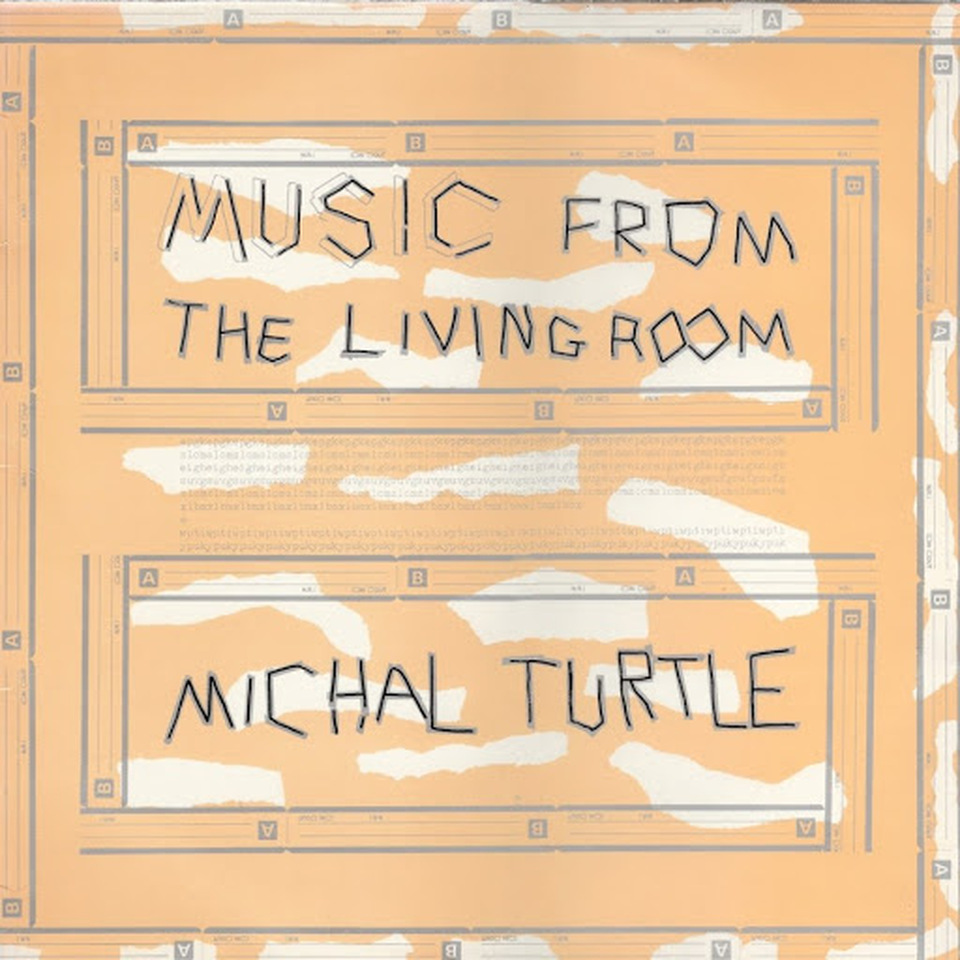 Music from the Living Room
In the twelve and a half minutes of Michal Turtle's 'Are You Psychic?' the intriguingly obscure electronic composer manages to bridge the gap between the unnerving and the ethereal, all without abandoning a looping center of a synthetic hi-hat stutter. Turtle's amateurish vocals – in a sort of whispered dreamspeak – fill the space left open by the beeping and swooning synthesizers. Eventually, when the human component recedes, that space becomes occupied by shattering squeals, hums, roars, crescendos of gurgling electronics all of a machinery made to sound as-if-gone-haywire. All the time the hi-hat is unceasing. Untouched. Even when Turtle's voice returns in spurts of near-unintelligible, grating, fuzzy freakout – bursts of sound and disturbing lyrical sputters – the clicking hat ticks onward, emerging from the din unscathed.
Michal Turtle
As implied by the title, Turtle's 1983 collection was recorded (supposedly) in his parent's living room. Likely heard by very few before the advent of the internet, the record has in more recent years gone through several spats of interest – most notably in 2015 and following due to reissues of the artist's work on the indispensably admirable Music from Memory label, the same folks who have also brought us highly recommendable works by Gigi Masin, Jonny Nash, Suzanne Kraft, and Toshifumi Hinata.
RLN DWN HWY 41
by SingleCut Beersmiths
For all those rambling for the newest and greatest a brand new hop machine built for the extended jam. Brewed with a new midwest hop that brings ripe, bright, lush citrus and a little dank edge for any midnight ride. Great balance with a soft, compliant malt base too, we're thinking the world of this brew.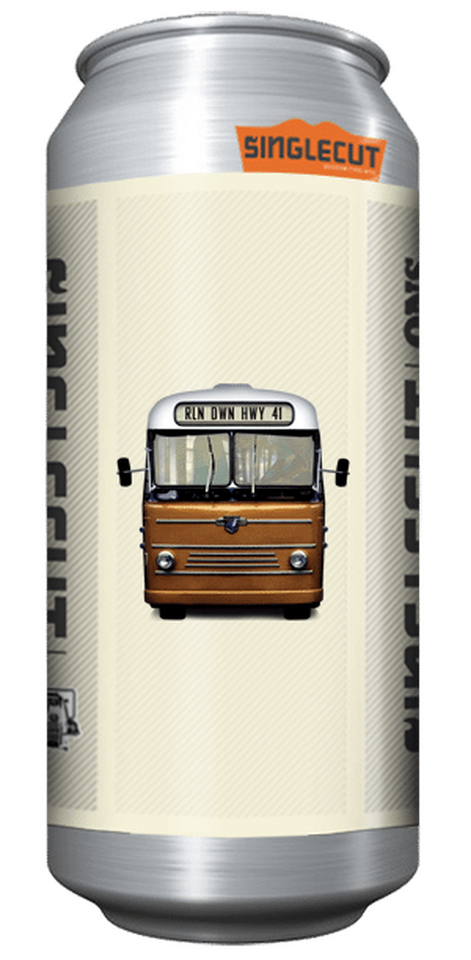 Are You Psychic?
'Are You Psychic?' is the clear standout of this set. Unearthly, slippery, ever elusively a haunting pulse – perhaps recalling the work of electronic innovators Suicide – that nonetheless verges on imploding into the beautiful artificial washes of textural new age. We think Klaus Schulze, Vangelis, even Kitaro – but Turtle never capitalizes on this tease. All throughout Music from the Living Room his songs take glimpses of beauty and turn them into off-kilter, prickly loops of gloomy chaos. The ringing and vocal-drone carried 'Village Voice' can even feel like a homemade time-traveled pre-parody of collective Geinoh Yamashirogumi's seminal AKIRA score. The dissonant 'Yak by Yak' like Turtle attempted a dilapidated send-up of fusion-era Miles Davis ala one-man band – a maddening sea of backwards yawns and sharp chimes, wiggly ambience and muffled vocal utterances.
Sometimes funny – with a level of kitsch that emerges from the fractured relationship between the pieces as retro-artifacts uncovered and the ponderance of how self-aware or contemplated its magically ramshackle aesthetic truly is – Turtle's music is unpredictable despite its insistence on insisting it repeat, loop, cycle, repeat, loop, cycle, repeat, loop, cycle in on itself. It is a mode that still feels vital in our current digital world, as evidenced by contemporary points of comparison: Delroy Edwards and Dean Blunt both come to mind.
Paired with Turtle's phantom soundsongs is the unobtrusively colorful RLN DWN HWY 41 DDH IIPA. It hits upfront with a luminous citrus blast and then quickly retreats. One can't help but keep sipping to return to the perfectly honed flavor. Blissful and refreshing, it can only truly and humbly coax one to relax – before long one may sink into a lightly-smiled mood. There is nothing aggressive here, and yet that explosive flavor shines. The record's final track – the joyful and silly 'Jeka' – brims with the same kind of vibrant exuberance that this ale can so effortlessly bring.
Close your eyes and imagine a world where the road is endless and an optimistically coloured crimson sun forever peeks over the distant horizonline. Dawn – spooky and mist-filled – all hopeful, frightening, and in that moment unstoppable.
Did you forget about the hi-hat? It's still ticking away.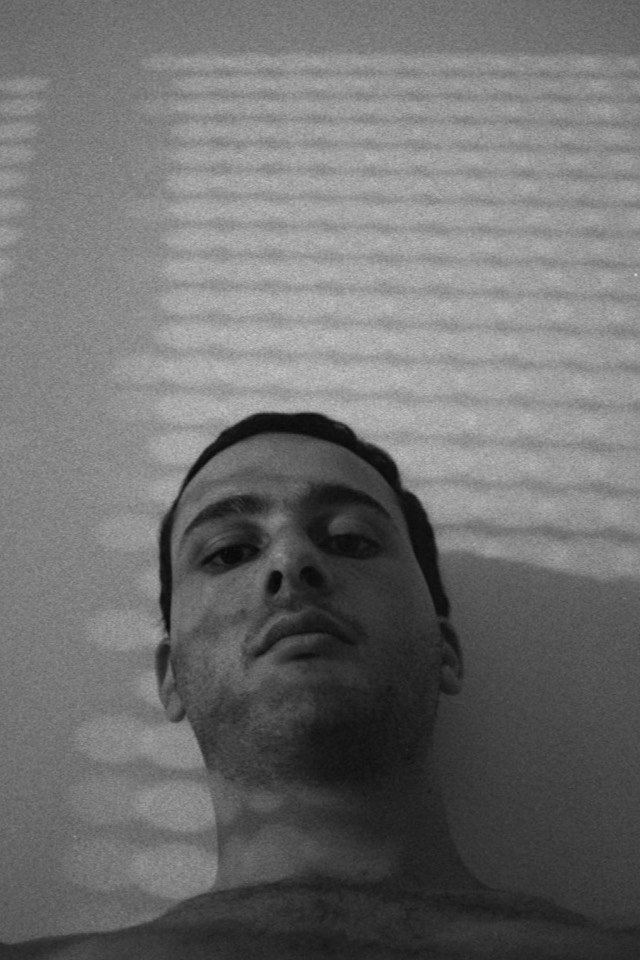 Next Pairing